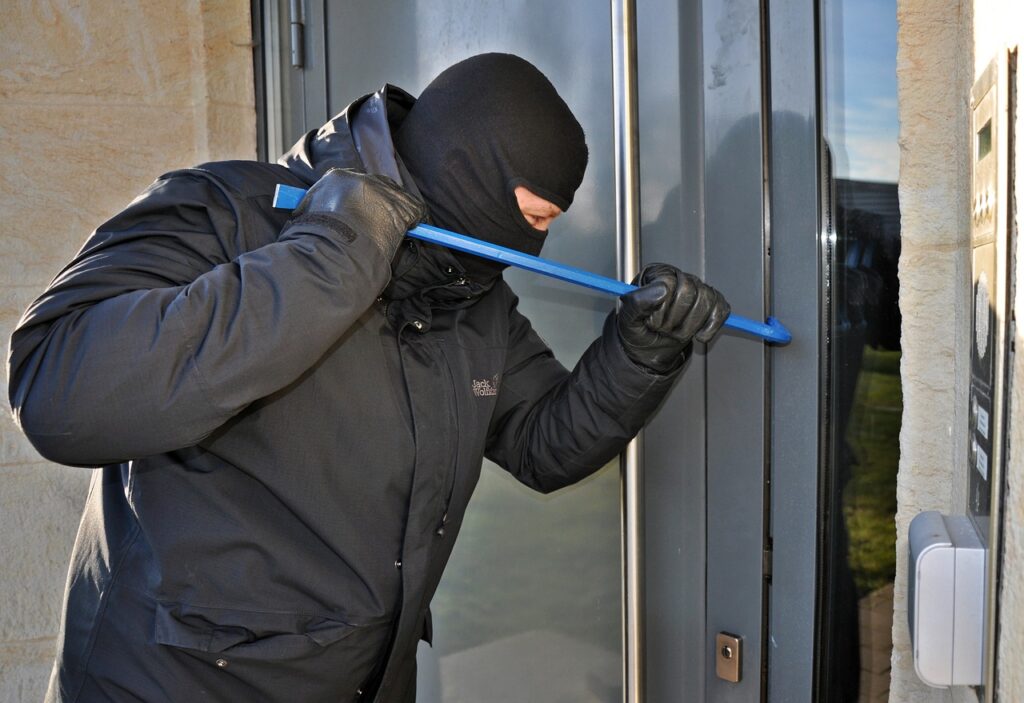 Locksmith Services After a Break-In
Locksmith Services After a Break-In are of the essence when returning home to find your property has been burglarized is an incredibly traumatic experience. Once the initial shock subsides, your first instinct will be to replace locks and board up any damage to secure your home again. This is where emergency locksmiths provide vital services during an already difficult time.
After police have investigated and cleared the scene, take stock of all points of entry and damage. Compile a list of doors, windows, locks, and other areas compromised by the burglars. This will equip the locksmith with information to make repairs.
It's best to steer clear of the home until a locksmith arrives to ensure your safety and avoid contaminating evidence. Grab essentials like medication and valuables only if absolutely necessary.
Contact a qualified emergency locksmith as soon as possible after the break-in. Describe what happened and the areas in need of immediate re-securing. Any trustworthy locksmith will expedite service, often arriving within an hour of your call.
Time is of the essence to prevent a second break-in. Avoid waiting until the next business day. A responsible emergency locksmith understands the urgent need to make your home safe again following a burglary.
In most cases, all locks even remotely accessible by the intruders will need complete replacement. The burglars may have copied keys or picked locks meaning the original hardware cannot be trusted. A seasoned locksmith will replace compromised deadbolts, handle locks, window locks and any other access points.
Upgrading to high-security hardware provides added peace of mind. Installing a new robust master key system can be a smart investment after a break-in.
Any windows or doors left damaged by forced entry will need to be boarded up right away. Temporary boarding prevents trespassing and protects property from weather damage. The locksmith may recommend additional reinforcement for vulnerable areas prone to repeated attack.
Beyond physical repairs, a knowledgeable locksmith will address emotional factors after a traumatic invasion. Recommendations for new smart security systems, upgrades, and other means of restoring peace of mind are offered. Ongoing maintenance and readiness are discussed.
Reacting quickly with emergency locksmith services helps re-establish safety and order after a burglary. Security experts are available 24/7 to secure your property without delay. Don't wait to make urgent repairs.
Locksmith Services After a Break-In
The services a locksmith provides after a burglary goes beyond immediate emergency repairs. In the days and weeks after, your locksmith will remain an important partner in securing your home again. Some of the vital services following a burglary include:
Adding new high-security locks to undamaged doors and windows. Burglars often target multiple entry points. Strengthen all access.
Install security film on glass doors and windows. This prevents easy smashing and entering.
Upgrade home alarm system with motion sensors, cameras, etc. Smart home systems deter future invaders.
Secure damaged windows and frames long-term after emergency boarding.
Add protective barriers to vulnerable basement or garage entry points.
Change safe and vault combinations. Even undamaged safes are compromised after a theft.
Add exterior lighting to eliminate dark corners that invite attacks.
A reputable locksmith becomes an ongoing security advisor after a traumatic break-in. Take advantage of their expertise in protecting your home against future invasions.
Reacting quickly, re-establish safety and order after a burglary. Security experts are available 24/7 to secure your property without delay. Don't wait to make urgent repairs. Work with an experienced locksmith to implement robust home protections beyond the initial emergency.
Make your Kingdom Safe with Experienced, Professional, Reliable Locksmiths Local to you!